Founder introduction
Time of issue:
2022-11-04 18:51:59
Mr. Chen Bingchang has been exposed to brass casting equipment since he was a child. He graduated in 1988 and began to work in the brass casting industry, studying as an apprentice in his uncle's factory, continuous casting at R&D level and accumulating experience. He has always been adhering to the concept of endless learning and endless learning. Through continuous change, expansion and innovation, he guides the entire industry and drives technological development.
Under his leadership, every service of FANSHUN has been recognized by customers, and has established a deep trust with them. These achievements are solid and solid, and every success is an honor, which has witnessed and influenced the growth of a generation of brass/copper casting enterprises in China.Despite the difficult market environment, he never mentioned the word "give up".
He will choose to put aside the problems encountered in the research and development process, and then re-clear his thinking and think about new solutions. At the same time, various things in life will bring him new research and development inspiration.
He insists on the concept of quality first and service first, to be a century-old brand, to pass on the family business, and to contin
ue the copper casting technology.
Now the brass/copper casting technology he developed has gone out of China and is at the forefront of the world, and more and more foreign partners have begun to recognize and cooperate with FANSHUN.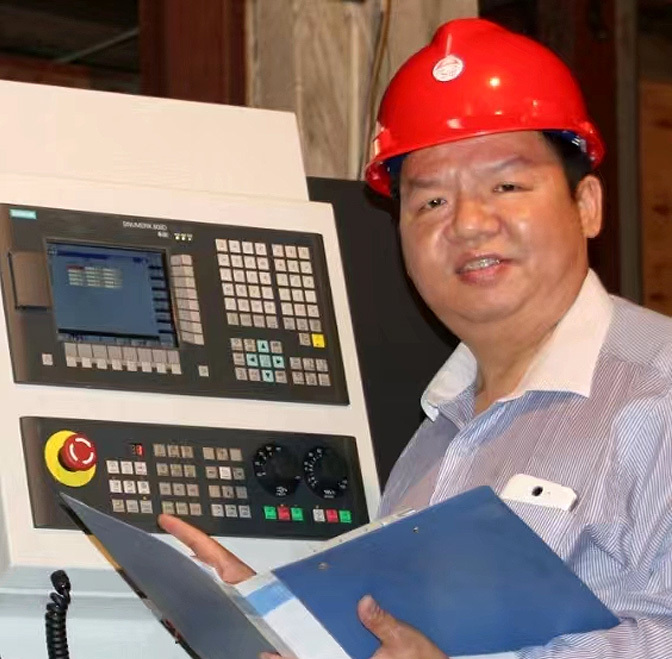 Brand Origin
Time of issue:
2022-11-10 21:53:17
In 1994, the FANSHUN brand was used, and it was officially registered in 2002, China.

In Chinese "FANSHUN" meaning: smooth sailing, which means that the company will be everything goes smoothly,everything runs on wheels in the future and its strength will gradually increase.

Sailing boat: setting sail for a long voyage into a future full of hopes successfully, carry forward the brass/copper casting equipment to all parts of the world, and go to sea all over the world.
Mission·Vision·Values
Time of issue:
2022-11-10 22:04:35
Mission



Promote non-ferrous metal green casting & Intelligent reform of metal bar processing
Vision



Create a non-ferrous metal melting & A world brand enterprise of bar processing machinery
Values

Brand-new product
Green casting / Automation / Intelligent
Brand-new after-sales service
Complete-process service / Local service / Agency service
Brand-new service
In-time solution / Ultimate service / Unity & win-win
Founder's Message
Time of issue:
2022-11-10 22:08:57
In an environment full of uncertainty and risk, the more we focus on cultivating our inner strength and making ourselves stronger, so that we will be able to overcome current obstacles and seize future opportunities. No matter how the world changes, if we use our original intention as a compass, we will definitely be able to get where we want to go.
-Bingchang Chen