Connect with the feeding device, to straighten and flatten steel oil.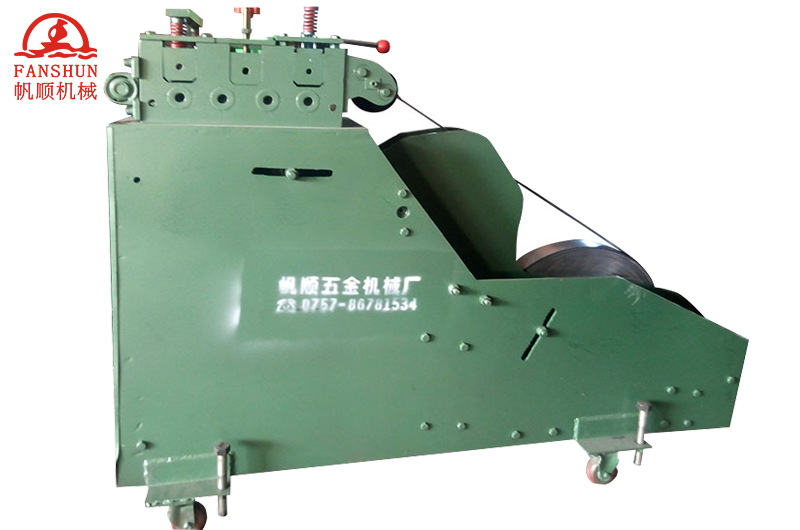 Connet with forging machine and mould, to transmit steel plate to the mould in the right amount and timing.
Working with full automatic mould, Full automatic mould Cutting and bending in one time, to get hinge billet (include cutting, hole drilling crimping and stamping logo)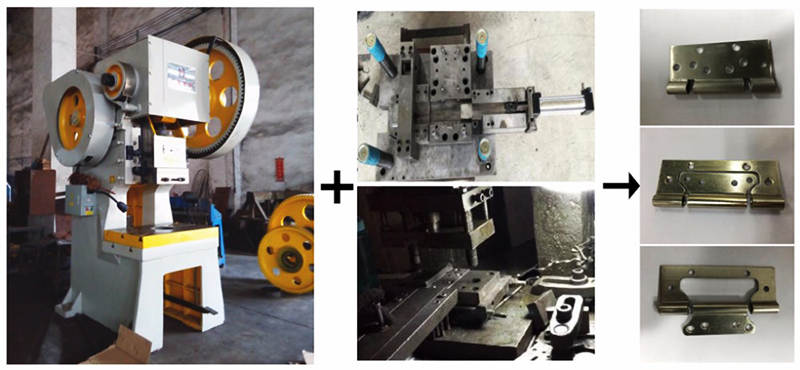 Joint hinge parts hinge pin and bearings together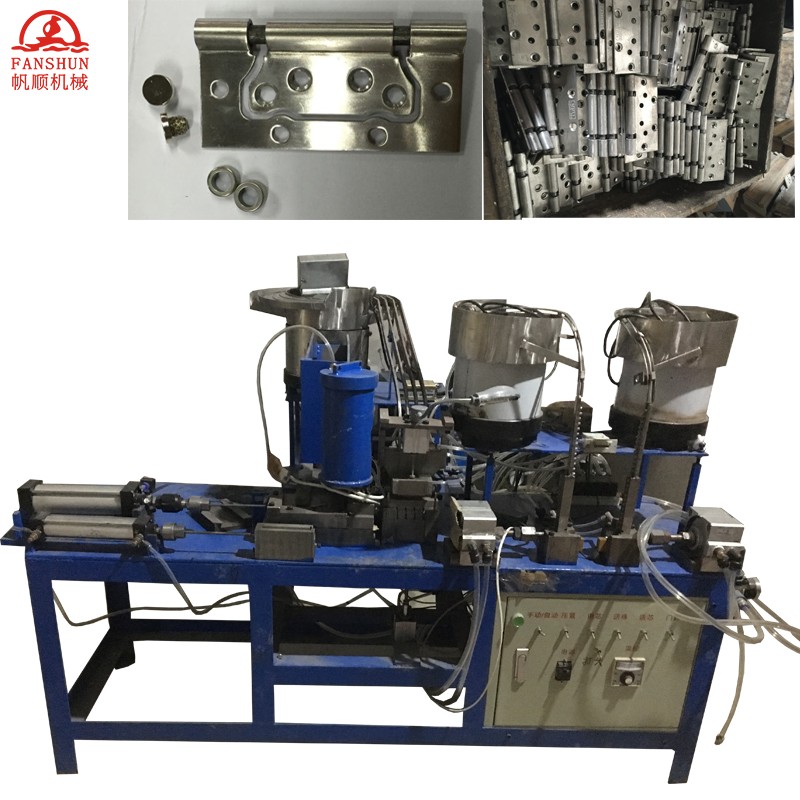 1. Fully automatic hinge polishing machine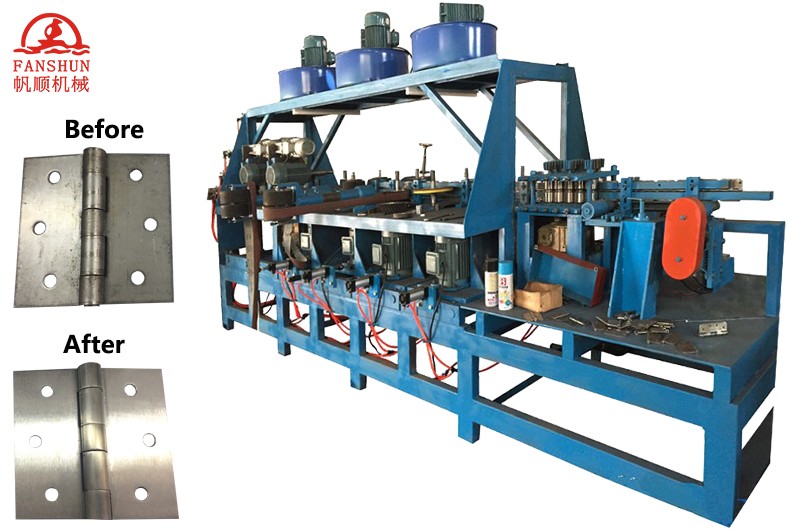 2. Semi-automatic hinge polishing machine fully round.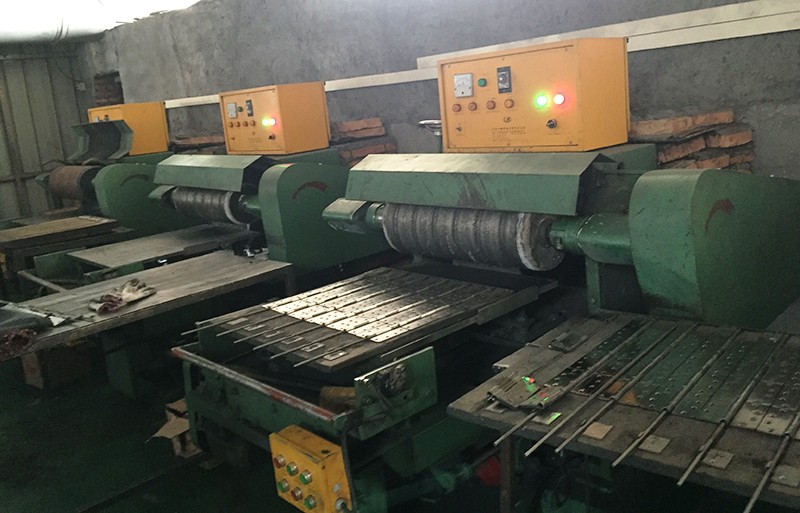 Automatic mould and cutting mould